Game manufacturing is seamless with Cartamundi
If you're new to the game-printing industry, there might be a thing or two you haven't thought about. Can your cards and components, according to your specs, be technically manufactured? Do you comply with toy safety regulations? What should you do to make your game stand out on the shelf?
The manufacturing experts at Cartamundi will guide you every step of the way, so that your card or boardgame will be spot-on, environmentally friendly, safe for players and manufactured in a cost-efficient way.
Pre-production: It's all about the details, whether you're looking at game design, compliance or health and safety. We'll proof print your game until you are completely satisfied with the end result.
Production: First-rate card and boardgames deserve high-tech machinery and the expertise of professionals who know the business inside-out. Your game will roll off the presses in whichever of our state-of-the-art facilities is closest to you.
Co-creation: Collaboration makes your end product better. We will help you fine-tune your ideas on everything from game mechanisms and license management to plastic-free package design. Need a prototype for your Kickstarter campaign? Just ask!
Consulting: You'll be fully supported by a dedicated project manager on matters including product optimization, project deadlines, cost-efficiency, sustainable (plastic-free) packaging, logistics and toy legislation.
Want to bring your cardgame or boardgame to life?
Get in touch today.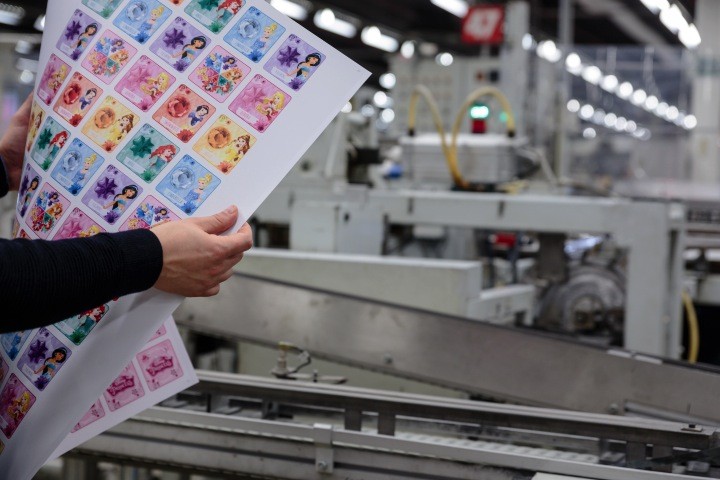 Manufacturing games to build lasting client relationships
Long-established game publishers and designers appreciate us for our tried and tested procedures, our technical expertise and final tweaks during preproduction. We have decades of knowledge about printing, injection molding, laminating and coating, cutting, card and game board manufacturing, sourcing of materials and packaging.
We evolve with our customers and help them grow their business. We have been publishing well-loved card games and board games for decades, catering to the world's largest markets. So you can rest easy knowing your game is done right.
Your card and board games, produced by the market leader
Do you have a card or board game concept you want to have manufactured to the highest standards?
Or do you have an idea you want to develop and produce?