From trading card to trading card game
How do you choose the right trading card game idea? And how do you bring your ideas to life? Benefit from our insight and decades of experience in trading cards, trading card games and the industry as a whole. Rely on:
Turnkey solutions that bring your vision to life as we leverage our extensive experience in the design and development of trading cards.
Full support, consultation and co-creation on the process from beginning to end.
Close-to-market production in one of our thirteen manufacturing sites and two design centers, resulting in short lead times and sustainable shipping for any game-specific items you create.
A flexible and responsive approach that puts your needs first.
Peace of mind with clear agreements about deadlines, production and quality demands and intellectual property rights.
Get in touch to discuss the manufacturing of your trading card game.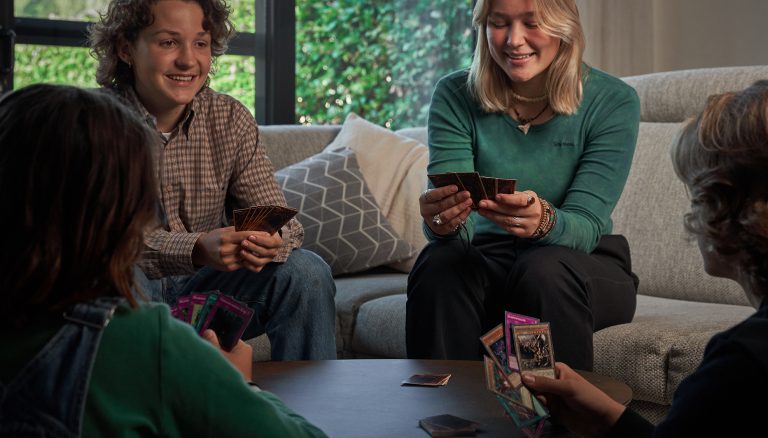 Let's play together!
A trading card game puts smiles on the faces of every fan in a trading card community. And when you work with experts, you're sure to have fun delving into the many exciting possibilities to create your game. Discover a new world.