Playing cards customized to fit your brand
Are you looking to boost sales, increase loyalty or impress prospects? Cartamundi's promotional playing cards are the perfect loyalty gift. Carrying the most popular playing card brands in the world, we offer only the best quality decks as a canvas for your brand's logo and visual identity.
A perfect loyalty gift
Because they are universally loved, playing cards make a perfect loyalty gift. They always come in handy – any household has at least a deck or two in their games cupboard. Create your own branded deck with Cartamundi and adorn the back as well as the front of the cards with your custom designs.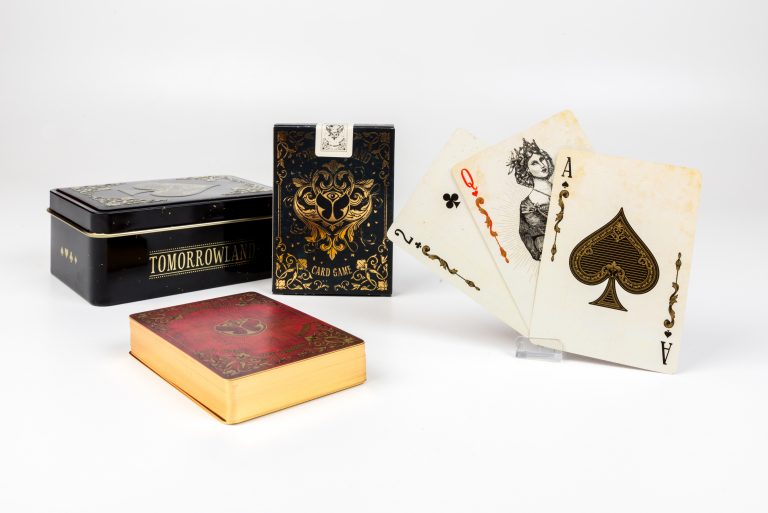 Choose playing cards as your premium
Playing cards have the power to bring people together. They bridge the gap between parents and children, grandparents and grandchildren. And because playing cards are the best kept premium, your branding and logo will last forever.
With a deck of cards in your pocket, connecting through play is never far away, wherever you are. Everyone knows what playing cards are, with games like poker crossing language barriers. Even when you're alone, a deck of playing cards is great to have on hand. Did you know that Patience is the most well-known single-player game in the world?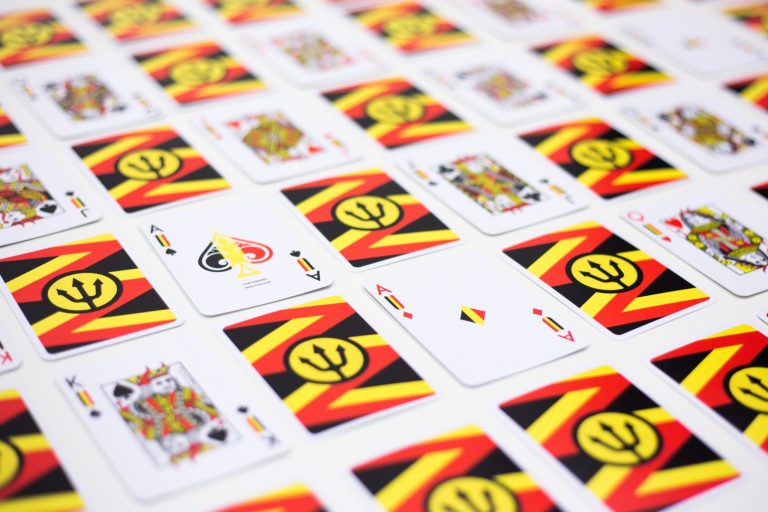 How do I personalize my playing cards?
Cartamundi has over two centuries of experience and several world-renowned brands such as Bicycle, Copag, Ducale and Grimaud under its wings. The quality of our cards is unmatched. To offer you the ultimate custom experience, both the back and front can be redesigned to suit your style. So whichever brand you'll match with, the unique high-end look and feel is guaranteed. Contact us to find out more about the co-branding possibilities.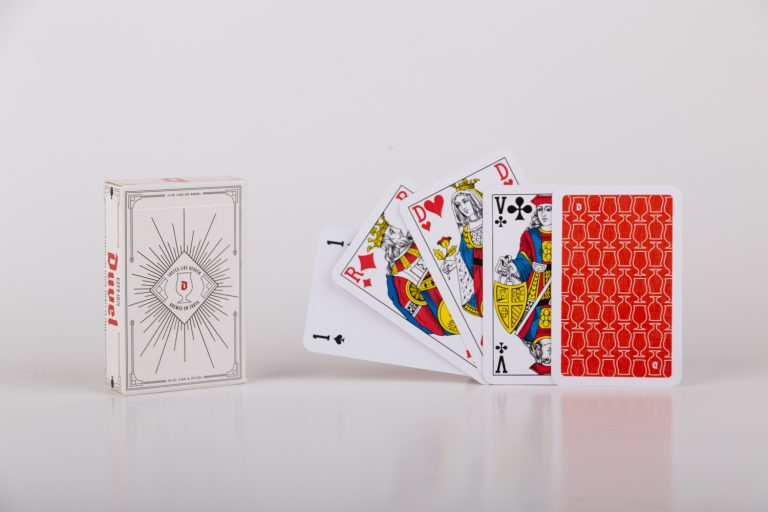 How does it work?
Do you want to create a custom deck of playing cards? With the help of our creative team the result is bound to conquer your customers' hearts.
Get in touch and share your goals and ideas with our creatives.
Send us the files needed to customize your cards such as logos, text and designs.
Let us know how many decks you need and when you need them.
Your promotional playing cards will be produced and packaged in a Cartamundi facility near you, then shipped to the address of your choice.
Book a free consultation
A game of cards brings people together. With custom promotional playing cards by Cartamundi, your brand becomes a part of many magical moments between friends and families. Get in touch and book a free consultation to talk about what we can do for you.