By cardists, for cardists
Tally-Ho® is the preferred brand of cardists all over the world. Everything about the playing cards feels tailored for use in cardistry, a performance art that showcases dexterity and sleight of hand. Both the finish and the graphics enhance the elegance and smoothness of the cards' movement, helping to create a visually captivating spectacle.
With Tally-Ho, Cartamundi aims to unite cardists by giving them a platform to connect. This can improve their skill and grow their confidence to express themselves through their art.
Tally-Ho: a cardist's tool to hone their skills
Every aspect of a Tally-Ho playing card feels tailored to the specific requirements of cardistry:
Proprietary paper offers the perfect amount of stiffness and a slightly thicker feel than most cards.
Patented Linoid finish provides optimal glide for smooth cardistry moves.
Cut of the cards is adapted for easy handling.
Back designs, most notably the Circle back and Fan back, enhance the precision of the cards' movement.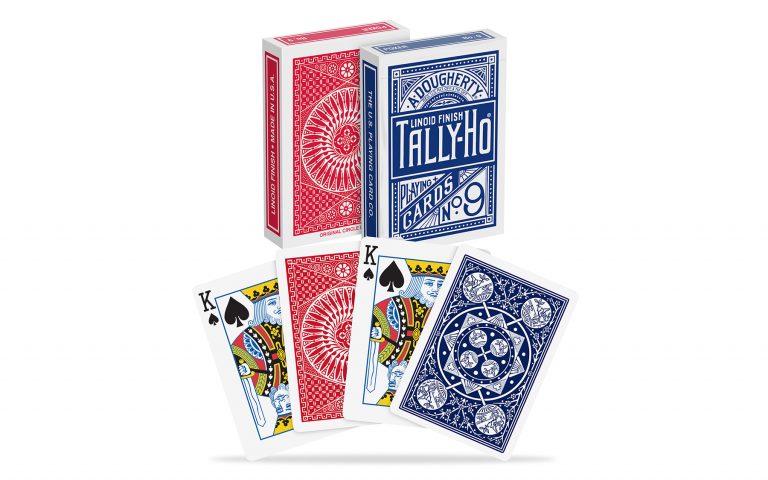 A cardistry community favorite from the get-go
Tally-Ho was established in 1881 by Andrew Dougherty, a true pioneer in card manufacturing. Over time his playing cards became classics, loved for their quality and durability. Back then, card flourishing was considered merely a way for magicians to show their cards, while impressing the audience with their sleight of hand. It wasn't until the early 2000s that card flourishing became a performance art.
That's when cardists all around the world adopted Tally-Ho as their brand of choice. The Circle back and Fan back decks have been particular fixtures in cardistry since. Now, the brand is committed to giving back to the community. Production is fully dedicated to ensuring the perfect playing cards for the craft. From the paper and the cut to the graphic design, each detail is adapted to cardists' unique requirements. All to help them hone their skill and give them the confidence to perform.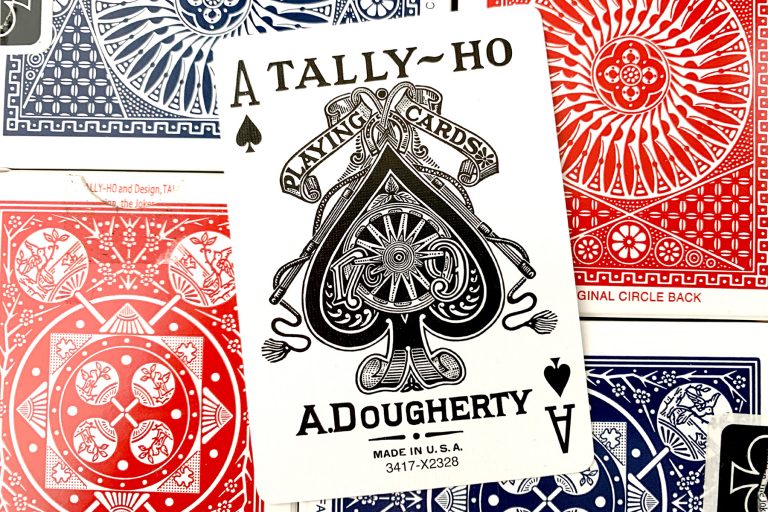 Cartamundi: leader in playing cards
With 150 million decks sold per year and production facilities in Europe, India, North America, Brazil, India and Japan, Cartamundi is the global leader in playing cards. Our R&D centers are constantly improving the quality and sustainability of the production process and the materials used, placing Cartamundi at the forefront of playing card innovation.
We offer a comprehensive range of beautiful playing card brands, each representing their own unique legacy and catering to their specific audience. All produced to the highest manufacturing standards.
Explore the Tally-Ho range
Tally-Ho playing cards are designed for cardists, by cardists.
Curious to explore the full Tally-Ho range, from Standards and Future Classics to Collectibles?