Spanish heritage since 1870
Fournier® is one of the oldest and most prestigious playing card brands in Europe. Each deck represents more than 150 years of expertise and traditional craftsmanship, bringing that unique feeling of real historic, professional cards that capture the essence of the brand.
From expert poker and bridge players to the more refined social players, Fournier's impeccable quality and timeless beauty continue to win hearts all over the world.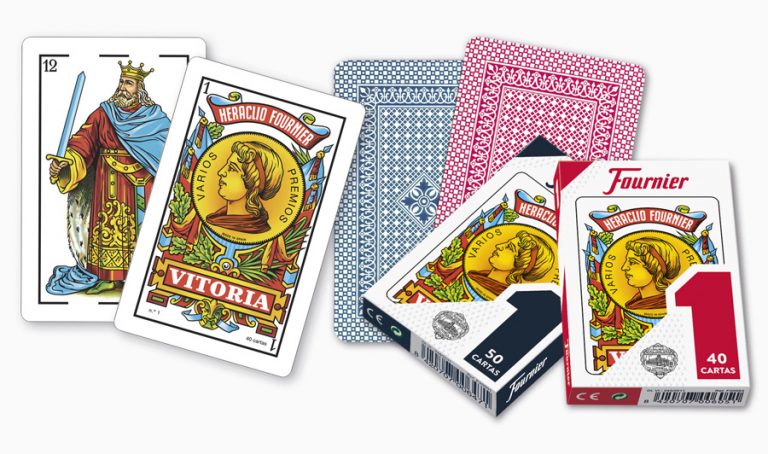 Fournier: the most sophisticated playing experience
Crafted to perfection in terms of design, material selection and finishes, Fournier playing cards are often referred to as 'historic gourmet decks'. The brand's expansive range covers playing cards with traditional Spanish faces, tarot decks, plastic cards, poker exclusives and more. Each deck offers:
Excellent durability due to the use of premium raw materials.
The highest possible quality, through the exclusive 'slow-printing' procedure and traditional in-person quality control.
A truly refined playing experience that meets even the highest expectations.
Spain's finest cards, crafted to perfection
Even though the brand started out in a humble workshop in the Spanish village of Vitoria in 1870, Fournier is now a symbol of European flair and sophistication. It is the only brand that uses the 'slow-printing' production process. That includes the careful selection of raw materials, printing only one deck at a time and guarding the consistency through strict quality checks.
Besides being a love brand for Hispanic families around the world, the intricate artwork and 'zero defects' guarantee has made Fournier playing cards the tools of the trade for some of the most exclusive casinos in Europe, Latin America, the Middle East and Africa.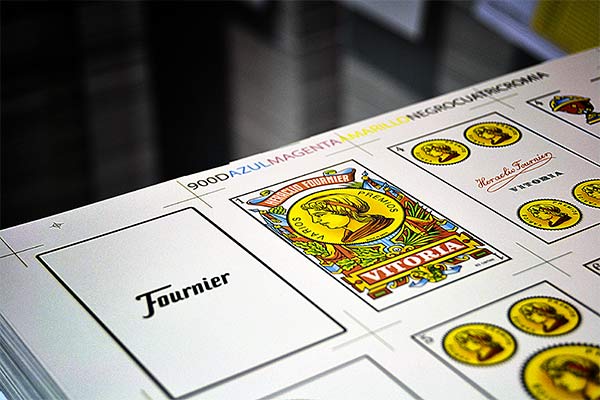 Cartamundi: leader in playing cards
With 150 million decks sold every year and production facilities in Europe, India, North America, Brazil, India and Japan, Cartamundi is the global leader in playing cards. Our R&D centers are constantly improving upon the quality and sustainability of the production process and the materials used, placing Cartamundi at the forefront of playing card innovation.
We offer a comprehensive range of beautiful playing card brands, each representing their own unique legacy and catering to their specific audience. All produced to the highest manufacturing standards.
Explore the Fournier range
Fournier's regal decks are the preferred choice of many. Social players, bridge and poker experts, as well as professionals in the casino and poker industry, continue to appreciate the traditional values and unique look and feel of the brand's playing cards.
Curious to explore the full Fournier range?