Playing cards proudly made in India
Black Box playing cards are designed and made in India for the discerning player looking for durable, high-quality plastic cards with a contemporary design. Each deck has 55 bridge-sized cards, making them ideal for rummy, bridge and various other card games.
Premium experience, anywhere, any time
Whether you're playing at home or professionally, Black Box playing cards enhance your playing experience. This is what the cards have to offer:
High-quality feel and handling and easy shuffling for an enjoyable experience.
Durability and resistance to water, bending and folding.
Packaged in a premium plastic case, making it easy to store and carry your deck.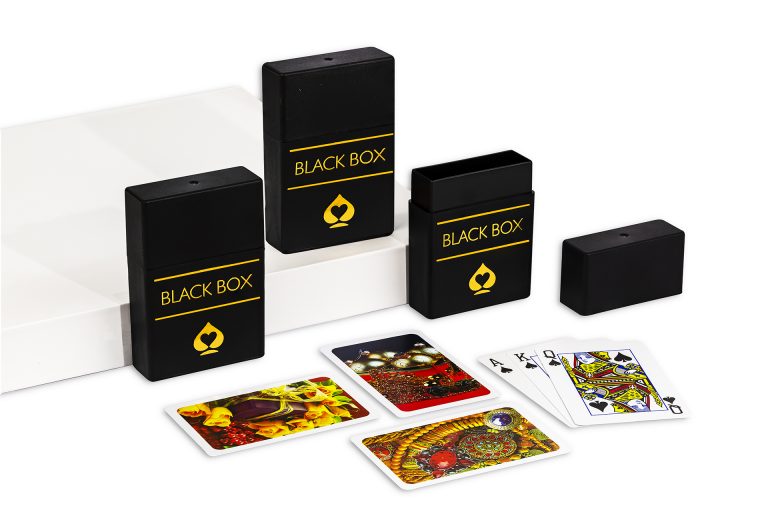 Cartamundi: leader in playing cards
Cartamundi's global presence and position as world market leader in playing cards allow us to provide a platform for local brands. It is our mission to support the craftsmen and their expertise, to protect the heritage of these local love brands and to keep producing them to the highest manufacturing standards.