Casino-quality playing cards for every occasion
Bee® playing cards are among the most trusted cards in the world. From early on, the brand has defined the standards of what 'casino quality' means. In fact, Bee is completely dedicated to game performance and to making the job of the dealer easier. Yet, the benefits extend far beyond the game table, making Bee a perfect fit for any serious player.
Over 125 years of innovation in each deck
Bee playing cards have been generating buzz since 1892. This is what makes them so unique:
Flexible, durable cards that maintain their shape due to the usage of premium materials and proprietary card stock.
Superior slip for ease of shuffling thanks to a perfected process of laminating and coating.
Professional quality evokes confidence and reassurance with each card dealt.
Commitment to sustainability, using FSC certified materials.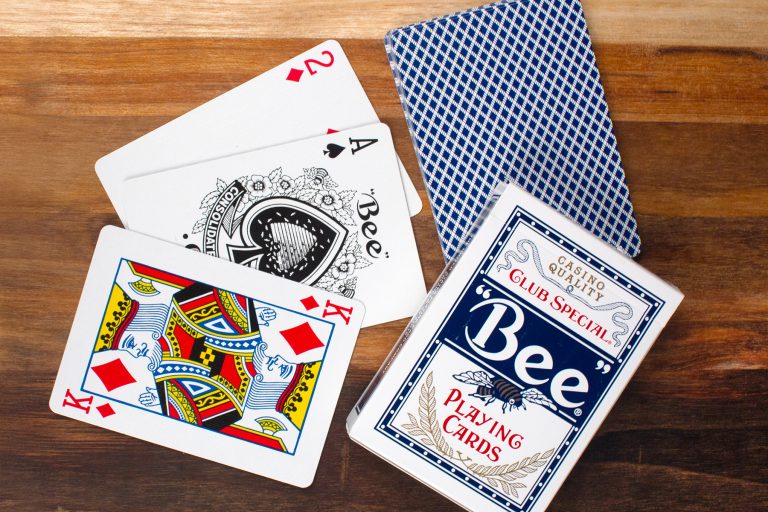 Bee: simple, contemporary and durable playing cards
The first Bee deck was printed more than 125 years ago, in 1892, by New York Consolidated Card Company (NYCCC). Ever since, the recognizable Bee logo has become synonymous to quality and reliability. The tagline 'confidence in every hand' expresses the brand's promise to offer only the best game experience, each time you play.
Although rather inconspicuous, the borderless diamond card back design makes Bee decks ideal for disguising false shuffles, second deals and more sleights of hand. And to match your brand, Bee cards can also be customized front to back.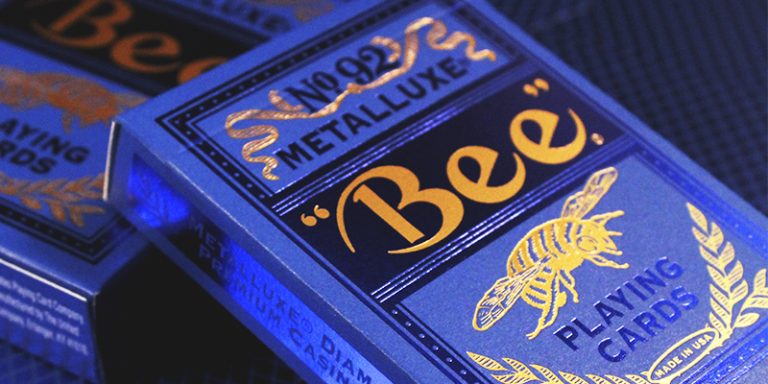 Cartamundi: leader in playing cards
With 150 million decks sold per year and production facilities in Europe, India, North America, Brazil, India and Japan, Cartamundi is the global leader in playing cards. Our R&D centers are constantly improving the quality and sustainability of the production process and the materials used, placing Cartamundi at the forefront of playing card innovation.
We offer a comprehensive range of beautiful playing card brands, each representing their own unique legacy and catering to their specific audience. All produced to the highest manufacturing standards.
Explore the Bee range
Although Bee playing cards are designed with casino dealers in mind, the durability and unique feel will speak to any enthusiast.
Curious to explore the full Bee range?