Chris Van Doorslaer led Cartamundi for 20 years as its CEO.
On December 16th, 2017, he suddenly passed away.
"Every day the counter goes back to zero," was one of Chris' favourite sayings. Also: "The only people ever to make money from yesterday were The Beatles, with their hit song Yesterday."
Chris Van Doorslaer was one of Belgium's most remarkable entrepreneurs. He was 36 when he was asked to take over the helm at Cartamundi. "When I started here in 1997, the company had a large deficit and a decreasing turnover," he stated. Chris Van Doorslaer led Cartamundi out of this situation by negotiating and entering into major licensing agreements. These were executed with major film companies and then major toy manufacturers such as Disney and Hasbro. He then focused his energy towards innovation and bringing Cartamundi into the digital world.
The civil engineer personally spearheaded a strong external growth of the company. In his 20-year career at Cartamundi, he successfully concluded 22 acquisitions. The last of which was finalised in 2015, when he acquired the two largests factories from the American toy manufacturer Hasbro. This made Cartamundi the global market leader in the manufacture and production of board games such as Monopoly and Trivial Pursuit.
During his tenure as CEO, he was instrumental in delivering exponential growth: from a revenue of €46 million in 1997 to €387 million by the end of 2016. Now with 11 factories in 4 continents and over 2,200 employees globally. Chris has firmly realised Cartamundi's ambitions and company name.  Cartamundi means in Latin "cards for the world".
Personal recognition in his own country took a long time to arrive. He was nominated five times for prestigious "Manager of the Year" award. In 2015, he finally won. "I was gradually starting to feel like Raymond Poulidor, who never managed to win the Tour de France," was his comment.
Cartamundi is a joint venture between publishing house Brepols and packaging company Van Genechten. Chris Van Doorslaer was appointed as Cartamundi's leader in 1997 and during the course of his 20 years as CEO, he was globally recognized as the face of the company.
To many, he was "Mr Cartamundi".
Chris was the man who also gave birth to Cartamundi's higher aspiration and purpose; "Sharing the magic of playing together". He made this his personal mantra. And in doing so inspiring all Cartamundians worldwide to follow suit. 
Chris, we thank you, for your vision, your motivation and your unabated passion.
You will continue to inspire us.
Source text: De Standaard, 2017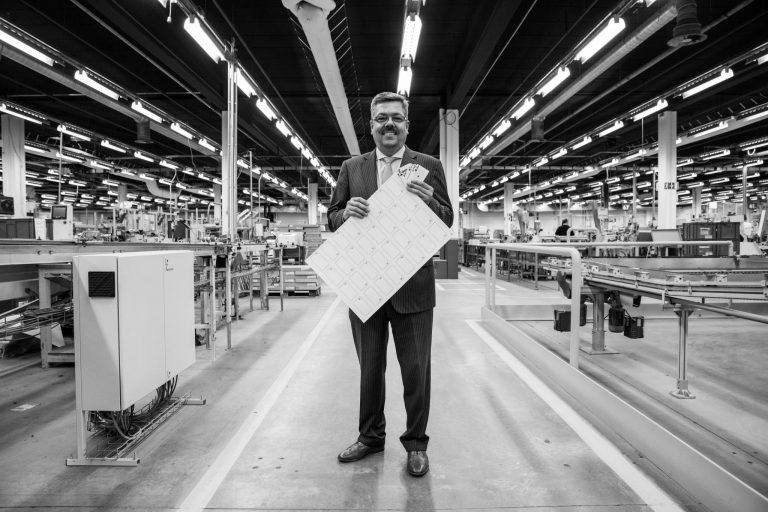 Specifications
Product category