Guess Who?
For those who know the company and its deep heritage, it's not very hard to imagine the excitement we felt when in 2013, Cartamundi obtained the license to develop and sell card games for all of Hasbro's prestigious titles.
Seemingly out of nowhere, all of a sudden we were preparing to work on Monopoly, Guess Who?, and a whole slew of other games that we had all played as children.
Aside from being very interesting, the project we had taken on was ambitious and extremely challenging, and everyone at Cartamundi was as inspired as we were eager to step up to the plate.
Inside and out
With Cartamundi knowing the traditional card game inside and out, and a good part of the world sharing the same level of familiarity with Hasbro's household names, it was clear to us from the very start that we were going to do more than printing card games and selling them. Before anything else, we decided that we would add a digital component to each and every one of the games, regardless of whether a playing card version of the game even existed already. Cartamundi Digital was going to play an important role in this collaboration.
A special case
A second point of departure was that our new card games were to stand out, in their gameplay, off course, but on the shelves as well. Differentiating from the rest of the market, the packaging for our new games would do justice to their content.
Every game of the Shuffle Card Games, as the range would be called, was packaged in the same distinct plastic casing, with a different colour for each game. The carry-case, mainly developed in-house at Cartamundi, breaks away from the typical cardboard box visually, and gives some well-deserved durability to games that have long proved that they can stand the test of time.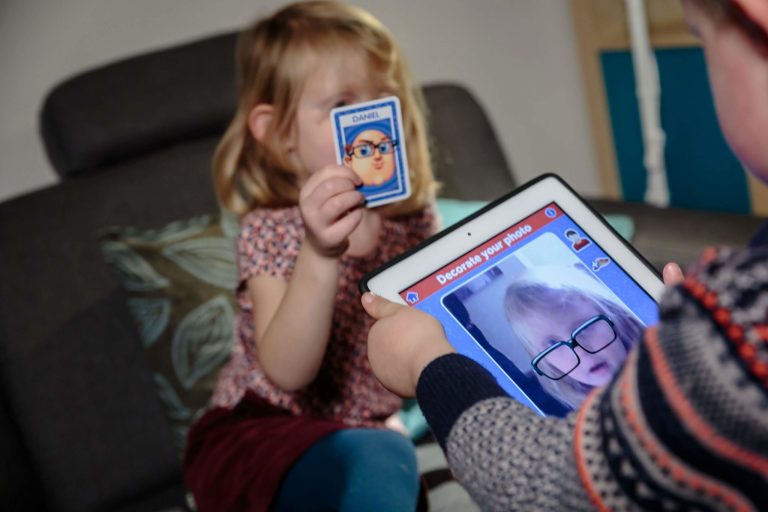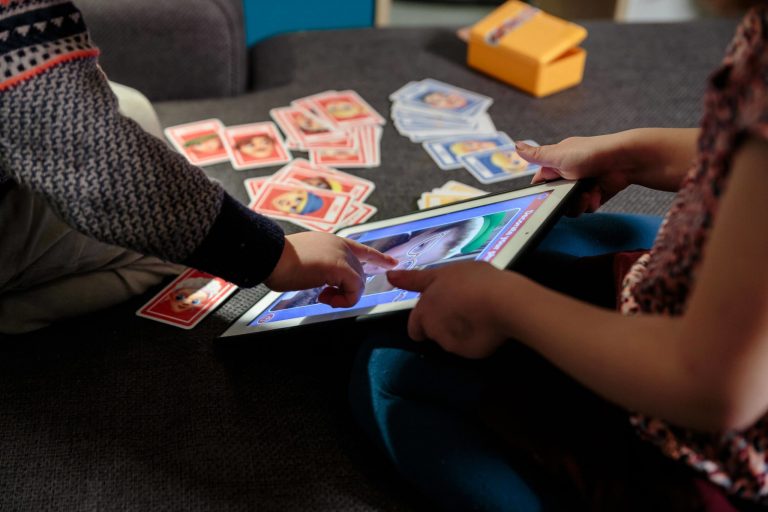 Transformers
Walking ourselves through Hasbro's, and now also Cartamundi's, impressive catalogue, we then evaluated each game independently, deciding whether we would just refresh the original gameplay or, with the help of renowned game developer Richard Heayes, create something entirely new. For each and every one of the games we are proud to say that Hasbro's original concepts were respected and transformed into new card games with a fresh approach and their own custom-built digital application.
The launch
A project with such a strong history demanded a powerful start, and of course our marketing team was more than happy to oblige. An extensive marketing plan was put into play, with notable prime-time television commercials explosively launching Shuffle into the market space.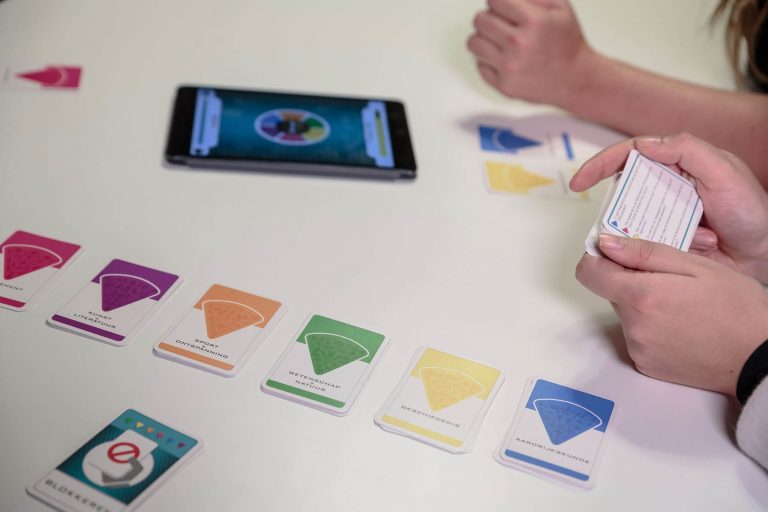 What's next?
Shuffle is becoming more and more popular in households all around the world. Because Shuffle gameplays are mostly shorter than the original, the 'phygital' experience adds new flavors to the games, and of course because of the sweet packaging solution. This range has the potential of becoming a classic.
Want to learn more? Go to shuffle.cards
Specifications
Product category
Services