Royal Visit
On February 25th, 2016 their Majesties King Philip and Queen Mathilde of Belgium visited Cartamundi Headquarters in Turnhout. The visit was part of an official visit to the province of Antwerp.
After an official reception with a photoshoot, their Majesties were introduced to the Cartamundi board of directors by Jean-Louis de Cartier and to the steering committee by Cartamundi's CEO Chris Van Doorslaer.
During the visit, the Royal couple got a tour around the Cartamundi factory, highlighting the historical gems as well as the innovative force behind the company.
At the end of the tour, the King and Queen were given a personalised deck of playing cards which was manufactured during the visit and featuring a photo which was taken at the reception.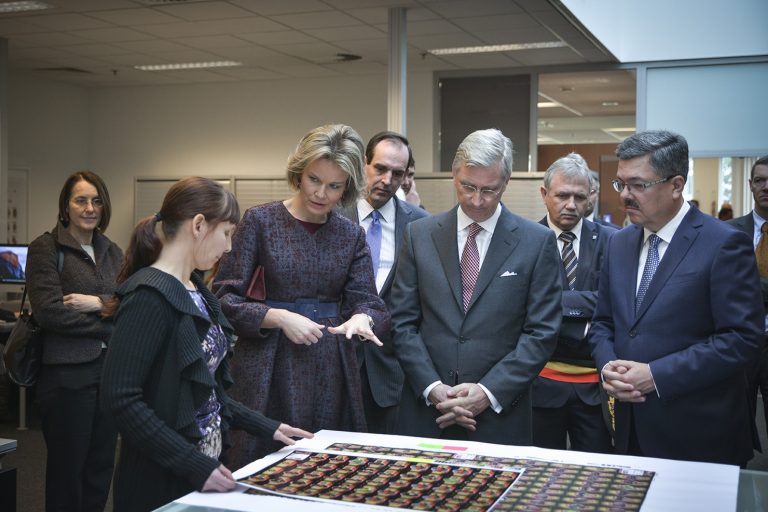 Historical and innovative
The Royal visit was inspired by Cartamundi's important historical and innovative roles in the manufacturing of playing cards and games.
Cartamundi, now 45 years old, has its roots in the merger of local Turnhout playing card manufacturers Brepols, Van Genechten, and Biermans, dating back as far as 1765. Cartamundi's innovative and creative strategy has kept these 250 years of experience more than alive. We were proud to inform the royal couple about innovations like iCards, and the digital printing of limited editions.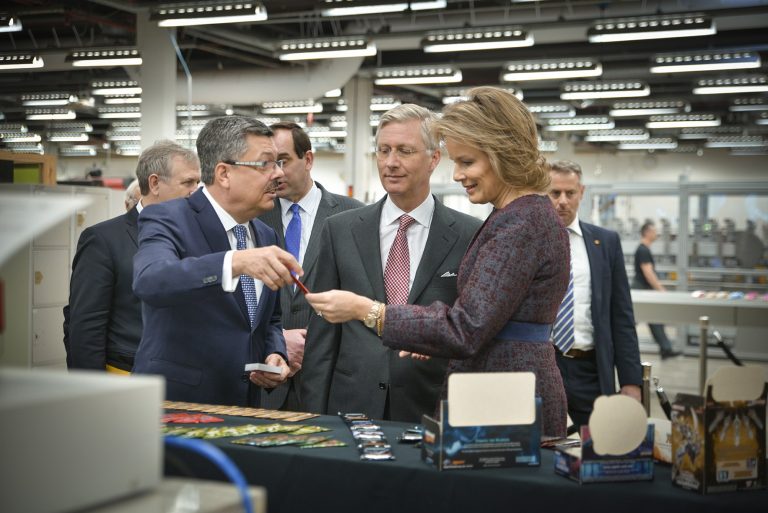 Global leader
Worldwide leader in the production of playing cards, Cartamundi previously already produced up to three million board games yearly. Our recent acquisition of toy manufacturer Hasbro's game factories has multiplied this amount, and has made us the world's largest manufacturer of board games, solidifying our role as a global leader in the games industry.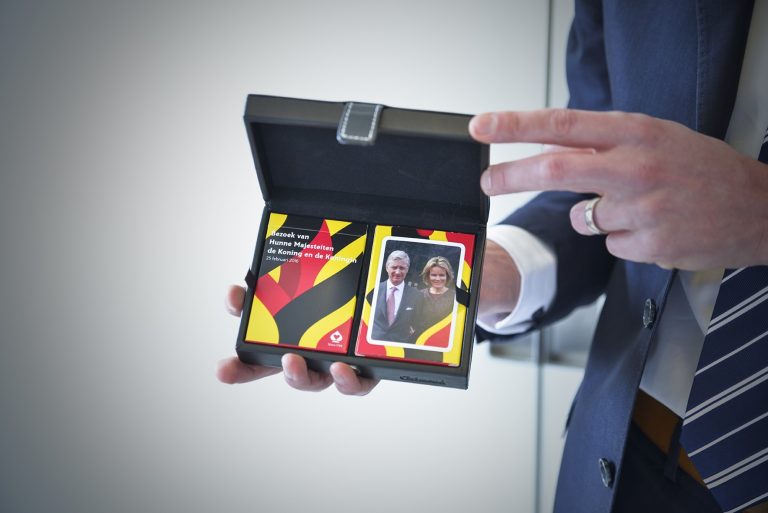 Sustainable and humane
Sustainable, humane business policy, especially in the context of international growth, is very important to the Royal couple, as well as to Cartamundi. Our CEO,Chris Van Doorslaer, is currently co-chairman of the Commission on Children's Rights Business Principles (http://www.childrenandbusiness.be), an organisation that aims to raise awareness about the importance of social development to the corporate world. He plays a leading role in making Cartamundi an inspiring example of successful sustainable and humane policies for other enterprises, and a company that every Belgian can be proud of.
Specifications
Product category