Your prototype in a few steps
Create your own prototype in only a few steps!
In the component shop you will be able to select the components you need for your game. The shop contains a wide selection of boxes, game boards, cards, rules and tokens.
In a next step you can upload your own artwork.
After prepayment your own game (Payments can be done by credit cards, Visa and Master Card) the games will be produced and shipped by courier.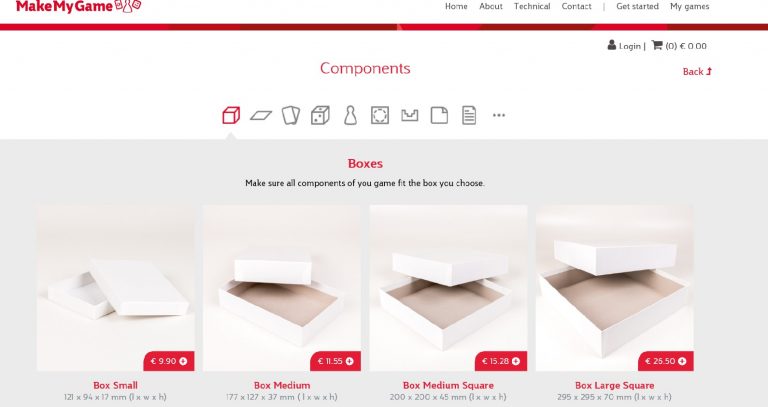 On demand of the market
Make My Game is there for all game inventors who would like to have their own prototypes.The use of prototypes is endlessly!
Whether you need them for pitching purposes, for having a professional model to present on a crowdfunding platform, to send it to possible distributors or licensees,… or just to have a quality sample for your game portfolio or collection. Also game publishers, who want several samples to do play testing with, who want to show a marketing panel different designs to choose from, or who need last moment games to show potential partners at a trade show… .. can order their prototypes on the Make My Game platform.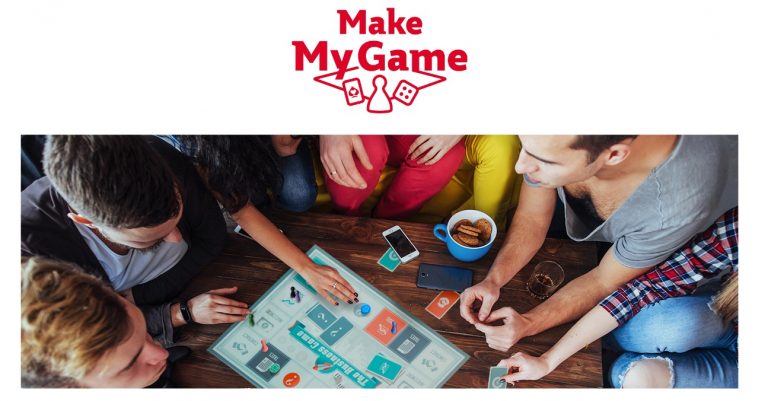 From one to 50 pieces!
Through the Make My Game platform you can already order as from 1 (one) copy up to 50 pieces! Orders more than 25 copies, might have a slightly higher production time of 10 working days.
For larger enquiries, you can always contact us through info@makemygame.com.
Specifications
Product category
Services