Make your own card or board game in a few simple steps – from 1 piece and up
The name says it all. Make My Game is an online and easy-to-use card and board game maker especially created for game developers who need professional tabletop game prototypes. Whether you have created a small and simple card game or a large board game with a lot of components – or anything in between – Make My Game enables you to easily turn your unique game concept into a high-quality, playable prototype, from just 1 piece and up.
With Make My Game, you can select between a great variety of the most common game bits, parts and pieces, and you are able to customize several central components, using your own personalized artwork. You can download all the necessary templates on the platform, and if you have questions concerning design specifications, you will find all the technical information at hand. Your prototype will be printed and hand-assembled in Belgium, and within 10 working days after placing your order, it is ready for shipment.

Professional game prototypes for all needs and purposes
With the Make My Game platform, our goal is to make high-quality game prototypes more accessible, and we invite anyone with a need for professional tabletop game prototypes to use Make My Game. The users of Make My Game range from experienced game developers and business professionals to first-time designers and hobby board gamers. We serve the game developers who need high-quality prototypes for playtesting game concepts with their peers to get feedback, who are about to launch a crowdfunding campaign (e.g. on Kickstarter, Indiegogo or Ulule), or who are looking to pitch their ideas to publishers, distributors and licensors. We deliver to innovative companies that use card and board games in workshops and trainings, needing lower quantities of tailor-made games. And last but not least, we help those who would simply like to have a physical copy of their own game concept to add to their collection and enjoy with their friends. Regardless of your needs and purposes, Make My Game can supply you with high-quality card and board game prototypes.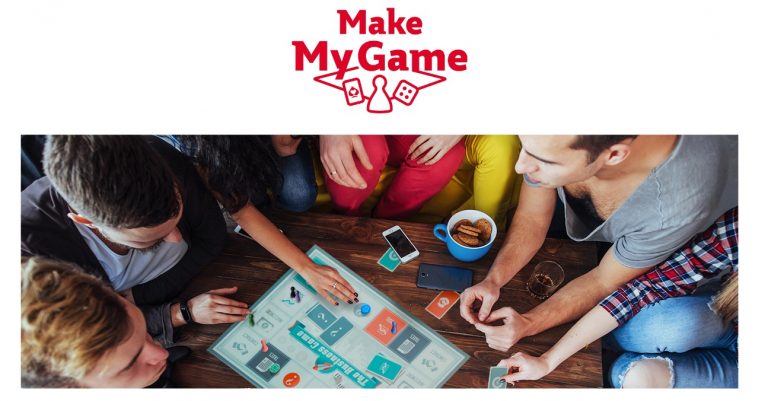 Present your game in our secure showroom
Do you want to take your game concept even further? On the Make My Game platform, you can choose to share your game in our showroom, which can be accessed by our professional network of distributors and game publishers. In this secure area, you can provide a short description of your game, and if interested, members of our network can contact you directly.
Are you ready to make your own tabletop game prototype?
Visit the Make My Game platform and start composing your game right away!
Specifications
Product category
Services