Meet Lucia
Lucia is a 23 year old gender studies and cultural anthropology student from Basel in Switzerland. At least, most of the time. Every once in a while, Lucia transforms into the "Warrior Queen of Hearts". Lucia is a cosplayer.
We spoke with Lucia after the Swiss Comic Con in Basel,  where she came in runner up in the costume contest. A fantastic achievement for her first re-design project. Cosplay combines the words costume and play. There is a large group of people all over the world who dress up in a costume and attain the role of "their" character. But Lucia goes even further; "I always want to create and wear my own costumes. It's part of the fun"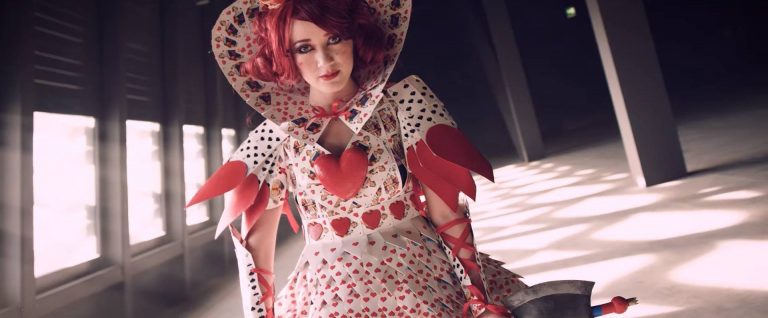 Time
And it's hard work too. The Warrior Queen of Hearts project, which was obviously inspired by Alice in Wonderland, took her 5 months to design and create. In fact, "it was finished the week before the show, and I first tried it on the morning of the contest. Just in time".
Speaking of time, it takes Lucia two hours to transform to the Warrior Queen of Hearts. When asked why this character: "I've always liked strong female characters. Starting from the Queen of Hearts from the movie, I wanted to make her even stronger. This is why I've added the giant heart shaped axe"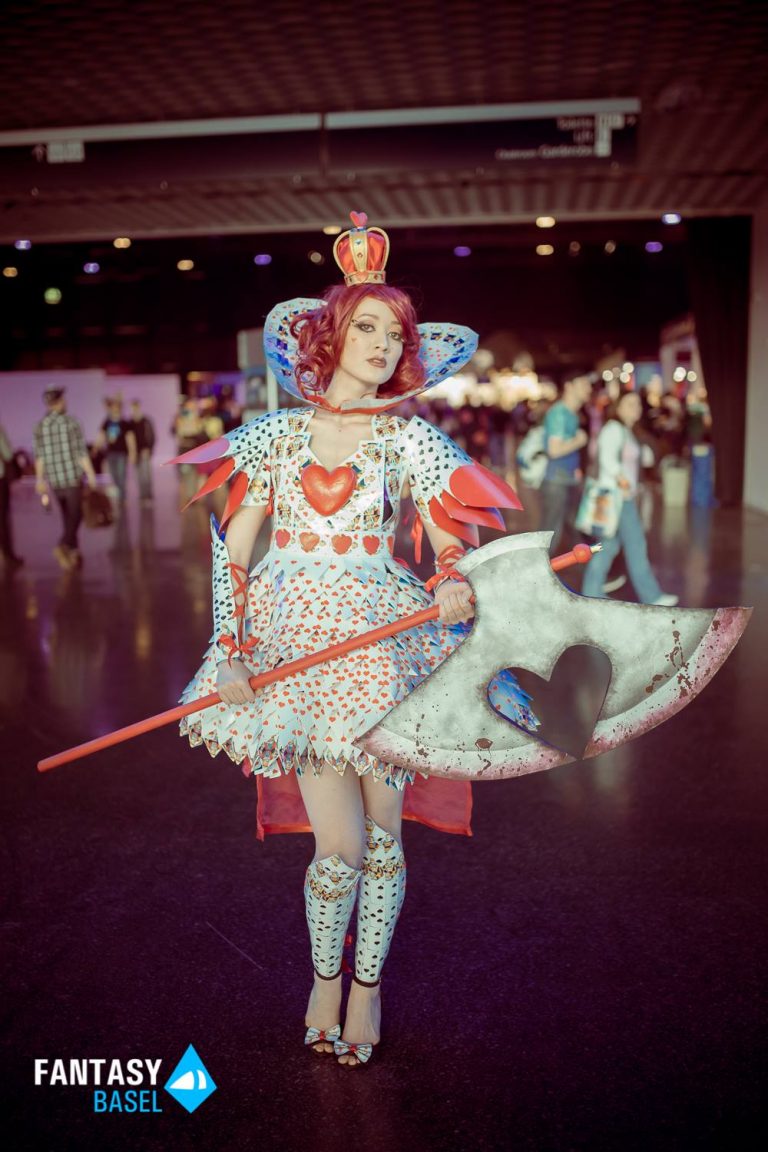 AGM / Cartamundi Switzerland
The costume is entirely made out of real playing cards. When Lucia came up with the idea, she wrote to Cartamundi Switzerland / AGM with her plans. In return she received a full case of playing cards for her to work with. And what a result. The jury at the Basel event complimented her with the material selection for her costume. We could not agree more.
Right now, Lucia is working on her next character Forest Spirit, a human version of a Japanese Anime deer, again with the same dedication and determination. That doesn't mean that we will never see the Queen of Hearts again. Maybe she'll stop by at one of the next Cartamundi events….
Want to know more?
To learn more about Lucia and see more photo's, check out her Facebook page
To learn more about the Swiss Comic Con, go to their website
Photo header by Paint of Phoenixx – Patricia Temperli
Specifications
Product category
Services