Open Goal
Football cards have always scored high in Cartamundi's product range. Since 2006, and licensed by the International Federation of Association Football (FIFA) and its European counterpart UEFA, we've been marketing official card games worldwide, which of course includes Poland. But the actual top match is still to be played: a card game depicting the national team, the Polish 'white and reds'. Because you've got to admit, which dedicated football fan does not want that team in his or her card collection? Especially now that the team has pushed through to the 2016 European Championships. They've got a shot at an open goal.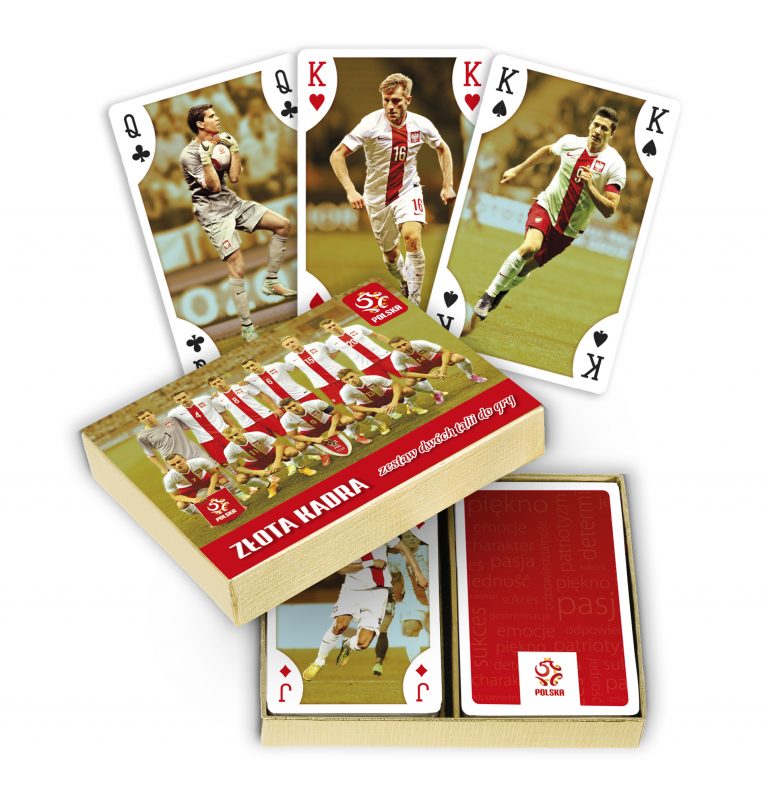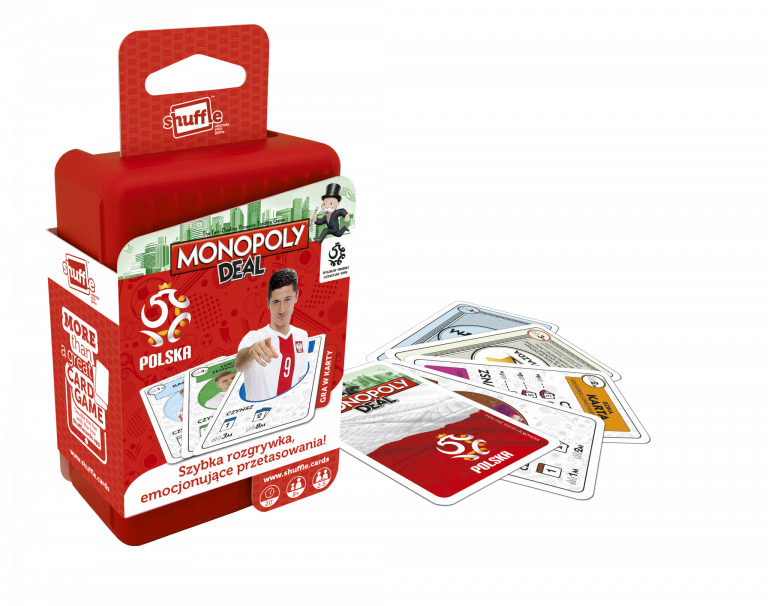 Perfect Match
As dedicated supporters, Cartamundi Poland managed to convince the Polish Football League (PFA) with their enthusiasm to grant them a licence. After all, hadn't we already sufficiently proved that we can play good offense? For example, in the build-up to the World Championships of 2014, we launched exclusive card games of the Belgian Red Devils (one with 'the Red Devils' sweaters and one with official player portraits and action shots). Immediately after the World Cup, two Red Devils card games followed, as well as a 'Who am I' card game and 'Trivial Pursuit' for young and experienced supporters alike(for the fans: we now also have a full 'Belgian Red Devils' licence in our pocket). This successful World Cup-campaign was a solid argument for becoming PFA's preferred partner for card games, board games, promotional products and puzzles. But more importantly, the Polish football league was impressed by our ongoing innovation and expertise when it comes to anything to do with cards and games. People from all over the world play our board and card games at home. Even those who do not know our name have experienced the magic of our games at least once. In short, we had a perfect match.
Against the clocks
Successful projects in the wide world of football and Cartamundi's experience in every step of the process, from idea and design concept and from licences to production, marketing and follow-up: these all constitute the ideal starting position to roll out our best practices in other countries. We opt for a glocal approach to markets: we adopt the good practices of our local enterprises worldwide. That is simply the best strategy in our line of work, since playing traditions differ throughout the world. That also applies to Poland.
Once PFA was convinced of our know-how and experience, progress was rapid. A first intake, a plan of attack with a well-substantiated sales prognosis… and we had the license! To start with we would develop four exclusive card games (bridge, poker) including each of the Polish team players selected. Every card game uses different photographs, which is what constitutes them as an exclusive collector's item. But puzzles, card games for children, a memory game and even football Monopoly are on their way!
The deal has been clinched, but now we've got to perform. It had us on the edge of our seats, because by the end of January, apart from the concept and some ideas, nothing concrete had been worked out, no art work, no production plan… With just a few months to develop and produce the products, the assignment seemed almost impossible. Just like the Polish team when it had to beat Germany to qualify for the 2016 EC. But they made it, and so did we!
White and Reds above all
Within a short period of time we developed a range of six different and exclusive retail products, the 'White-red range of Polish Eagles'. Of course the classic card games (with a focus on bridge and poker) could not be left out. In addition, we also launched a memory game, football Monopoly and a set of puzzles (private label) for the Biedronka chain ( packed in clip-strips) and for our distribution partner Modecom. A promotional card game was also created especially for the football magazine We're going for Euro!.
Football History Card
The finishing touch was a unique item for diehard collectors: a limited edition of the 'PFA Polish Eagles'! It's an exclusive card game with one special card added, in which an original piece of a player's sweater has been used. It is packaged beautifully in a luxurious box; a real collectors' item. In addition, the products have been numbered, because only 2,000 were made and are sold exclusively at Empik, the biggest book/game/media chain in Poland.
Specifications
Product category
Services