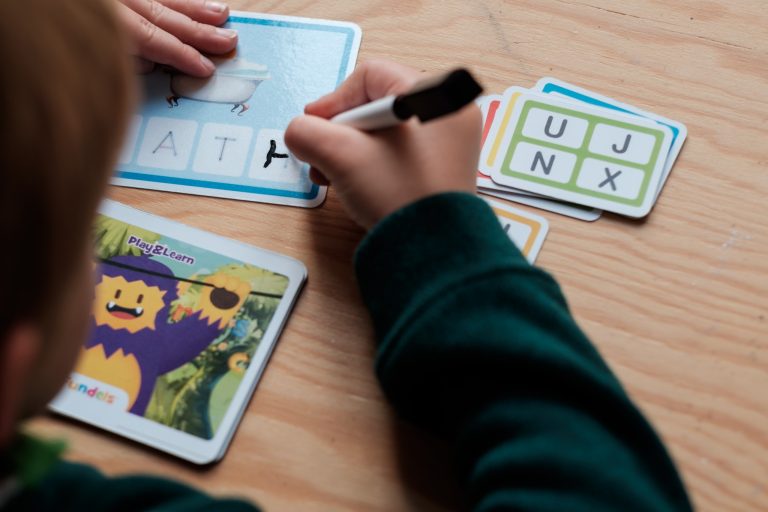 Brains more efficient when having fun
These new games are based on a study that showed how our brains are up to 68% more efficient when we are having fun, which is exactly why Fundels combines playful card games with subjects such as language, conceptual thinking and counting.
For example, how to draw a silly monkey with nothing but numbers. Or how to build a world of cards that consists of the craziest colours and shapes. Fundels even teaches children how to write their first words, together with their friends or with Mummy and Daddy. Thanks to the fresh, new design with bold colours and clear communication, children will always be able to find their favourite card game easily, no matter where they are.
A full range of educational games
Vicky Van Haeren, Category Manager at Cartamundi, explains: "At the launch, 4 different games centred on 3 colour-coded educational subjects will be introduced to the market: a counting game in red, a language-related game in green, and 2 games focused on conceptual thinking in blue. And the fun doesn't stop there! The card games are packed with fun accessories, including: a pen with erasable ink, dice, transparent cards and special erasable cards that make it possible to start over and over again. Everything is neatly bundled in fun packaging, making it a breeze for you to take it with you everywhere you go. What's more, we are also bringing out a series of flashcard games that guarantee super speedy learning and playing fun, sold at an affordable price."
Specifications
Product category
Services